Yesterday while talking with my mom, the topic of dream studio spaces came up. Of course me being who I am, my imagination exploded and I began piecing together the different parts of what I would consider the perfect studio space in my perfect house.
So for the sake of something to pass the time and to indulge my silly frivolities I'm going to post a few pictures I've found that pique my interest! Enjoy!
the obligatory easel that I can't do my art without
I love the idea of lots of natural light, a good amount of surfaces for all the papers I seem to accumulate, and the necessary tools for my hobbies. Of course what studio would be complete without techniques to maximize the use of the probably small space I'll have to work with! Below I'll just share some great ideas that I love that I will very likely use someday in my personal space!
chalkboard paint!
Okay so you've taken up sewing. You buy some thread, you buy some buttons maybe, and possibly some ribbons, scissors, trim, cording, snaps.... oh no where are you going to put all this stuff?!!
utilizing doorways - yes!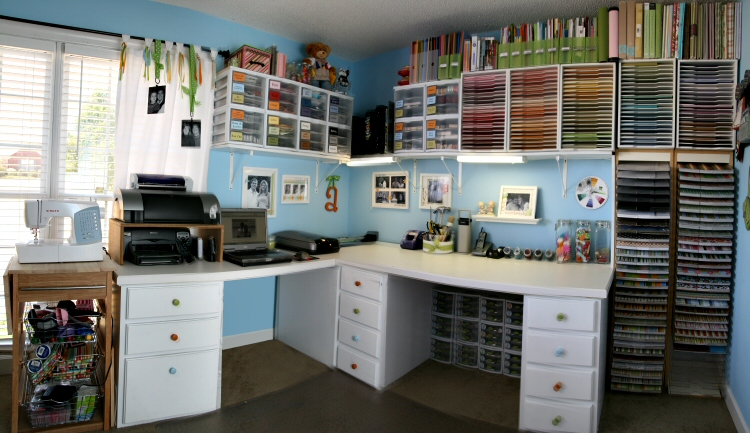 the mother of all crafting spaces - wow!
Well that's enough daydreaming for me today I think! What are your ideas for your perfect space? :)